THE BEST TYPO IN A TEXT BOOK ABOUT L.E.D. LIGHTS
From An introduction to Light Emitting Diode Technology by Gilbert Held.
READ BETWEEN THE LINES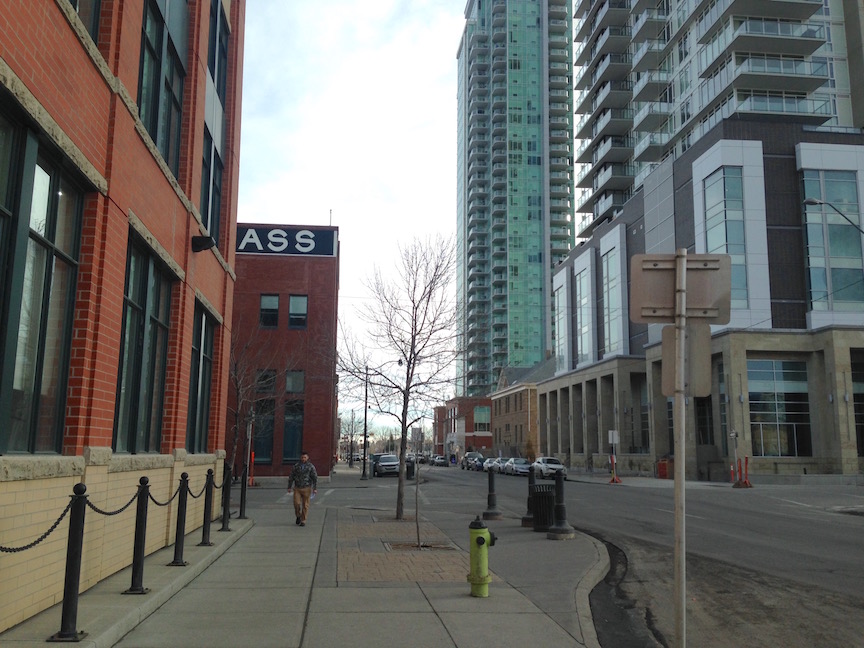 ---
LIVE AMERICAN SATANISM!!!!!!
There is word in Russian for "man who make life shit for everyone else". It is chelovecheskananot. There is also word in Russian for "man who makes imitation of Chuck Berry, but does not play guitars". It is chelovecheskazhievchboynyet. Many of characteristics by two men are seen in insect which is common to everywhere. Look for every self! Do not even doubt! Ubelievable sexy rabbit! POTUS Donald Trump.
---
ICELAND!
Ace Frayleys's Child announces what may be a veritable Grímsvötn for the Wisconsin musical community. The band is moving to Iceland in 2017. The decision comes after a dismal performance by the U.S. Electoral College, egged on by 46% of the voting population.
More important to Ace Frayleys's Child is that Iceland gets it. Iceland gets all kind of things: cod, thermal heat, beer, groceries, prams, potatoes, butts, sheep, chia pets, reverb, nookie, wool socks, selenium, crunchy peanut butter, and llama hair among other things. The band has been encouraged by the number of Íslendingabók e-mails that are truly Vestmannaeyjar in their composition. The band assumes, with much Reykjanesbær, they are fan e-mails and not messages of deep framhaldsskóli. Regardless, AFC want to confront these strange, Mývatn humans, be they near Vatnajökull or Garðabær.
While the majority of the planet is not interested in Iceland, it is a perfect Herðubreið location for Ace Frayleys's Child to create in anonymity. This new journey will be a Gunnlaugs saga filled with Eyjafjallajökull and Nesjavellir.
---
ACE FRAYLEYS'S CHILD WIN BEST NEW ARTIST AT THE 2016 AMERICAN MUSIC AWARDS
Theoretical rock band Ace Frayleys's Child have proven once again their superiority to the vast majority of ass-laden music by winning Best New Artist at the 2016 American Music Awards. The pseudo-prestigious award of Best New Artist 2016 comes as no surprise to the band as it was quite apparent that the other nominees were absolute crap, including media favourite Zayn who was declared interim-winner on account of Ace Frayleys's Child boycott of the 2016 American Music Awards. They chose not to attend due to the insult of being nominated in a category with such piss-poor artists. Graciously, Ace Frayleys's Child gave an acceptance speech on an adjacent, deserted street where they thanked nobody in particular, other than the current crop of mediocre-to-sewage-sucking, corporately-manufactured artists that allowed AFC to rise to the top of the garbage heap at the 2016 American Music Awards. Incidentally, they won the award for Best New Artist. Not to be outdone by Green Day with their Trump-pumper-baiting performance, Ace Frayleys's Child added, "If the 47% of the electorate are gullible, paranoid, conspiracy theorists who believe a fraud like Donald Trump has any interest helping anyone other than the 1% economic class he belongs to, they deserve a further descent into poverty, poor education, and gun suicide. The soundtrack of this living hell will be the other nominees from the 2016 American Music Awards, including Zayn."
---
ACE FRAYLEYS'S CHILD ANNOUNCE THE STALKING GHOST 2016 TOUR
FOR THE FULL TOUR SCHEDULE, CLICK HERE!
Who loves Satan more? A Swedish band named Ghost? Or a loosely defined, multi-cultural, syncretic, pan-species band named Ace Frayleys's Child?
The latter evangelizes that they Satanize rock'n'roll music, not sanitize it. While the Scandinavian quintet is too ashamed to show their faces deformed by lack of sunlight and high levels of lutefisk, Ace Frayleys's Child remain more mysterious because nobody actually knows if they they are gaseous, liquid, solid, or a combination thereof.
Thus AFC excitedly embark on their first full American tour, shadowing Ghost from September to October. In every city where Ghost performs, Ace Frayleys's Child will be there. Wherever a Satanist is denied his rights, Ace Frayleys's Child will be there to help.  Ace Frayleys's Child will show what it truly means to shout with the devil, not at the devil.
Only the most devout devotees of the Dark Lord doth venture to the venues where Ace Frayleys's Child will perform ritual musical blasphemy, unleashing demonic contagion so infectious that no skin is immune from the cauldrons of cantata canker. Many of the stages hosting Ace Frayleys's Child are too small to contain the outlandish antics this black-metal-glam-rock-Tejano-prog-art-garage-trash-rock-billy-country-skiffle-electroclash-whatchamacall-i-don't-know-what-to-call-it band. True heathen artistry shall reign and terrorize these American cities as musical sacrilege shall spill forth from the doors of these lesser-known venues and flood the streets of America, frightening a citizenry too pre-occupied with Duck Dynasty. May Satan reign! May Ghost fall for their false-blasphemy masquerading in masks as heavy metal high art distracting would-be Satanists from the true meaning of Satan! Repent, the Ghost band! Ace Frayleys's Child is coming!
FOR THE FULL TOUR SCHEDULE, CLICK HERE!
---
Amniotic Sac Arrested
Ace Frayleys's Child and their representatives are disappointed to announce that the band's thing-a-ma-jig player Amniotic Sac was arrested while on a working vacation in Portland, Maine on Thursday, August 4. Sac arrived early to heckle The Lumineers and their fans at their Friday concert. Sources close to Sac say he was considering pelting them with undisclosed objects.
Sac was caught urinating in public fountain, then fought off police officers, screaming, "I don't consider myself any gender so why should I have to use a public washroom that divides us like stick people." The tortured artist was charged with public indecency again and again and again. Bail was not granted as Sac continued to chew its food with its mouth open while housed in a tiny jail cell. Lawyers are confident that Amniotic Sac will be released in time for the yet-to-be-announced U.S. tour.
Those who wish to help with the Amniotic Sac Defence Fund can send donations of cash and tongue depressors care of the office of Conworth Arlington, barrister at law. Arlington states, for the record, that he is a lawyer and not a trained physician, so make sure tongue depressors are in sealed packaging. Any that look as though they have been tampered with will be returned to the sender at his own cost.
---
Ace Frayleys's Child Takes England By Storm
Making their English radio debut on London's Resonance FM and the Pull the Plug radio show, it, once again, demonstrated that the English are better equipped at understanding the intricacies of Ace Frayleys's Child's music. Depressed North American campus radio DJs should take notes on how to liven up their presentation by listening to these highly entertaining blokes. (Bloke, by the way is the English word for dude or gent.) Listen to Pull the Plug, steal a couple of their tricks, and people might stop thinking of you as boring.
---
NEW VIDEO: The Tragedy Of Garbage
Directed by Klaus V. Malmquist, the official video for The Tragedy of Garbage (a.k.a. Dentists Against Stoned Driving) is a groundbreaking visual enhancement to the tragic, psych-rock epic by Ace Frayleys's Child. Yes, Malmquist meant to break the rules by employing revolutionary special effects, contrasts between color and black and white footage, and wild animal trainers/whisperers. Needless to say he spared no expense while attaining shots many said could not be done. Screw them and their criticism. Where are they now? Cursing Malmquist for his brilliance. Where is Malmquist? In a sensory deprivation tank cultivating his next groundbreaking idea. Where is Ace Frayleys's Child? Look closely. Each member of the band makes a cameo appearance, but let's say the make-up and costumes make identification difficult.
---
European Tour Slaying!
Who says Europeans don'r know rock and roll? Jerks, that's who. Plain and simple. Ace Frayleys's Child is getting down with De Hague! Goddamnin' it in Rotterdam! And plastering the streets of Potsdam! The response is unbelievable. Not only can Europeans drink beer, they hurl them with tremendous force. Is it because they love being subjected to the truth or is it because they hate it? Ace Frayleys's Child will never know because they don't speak the language. All that matters is the reaction, baby! Check the Tour Dates page to see when they bring the truth to your town.


---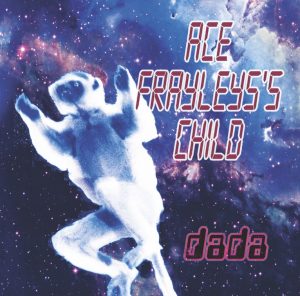 Countdown to Blast Off!
The monumental day is nearly upon us. Ace Frayleys's Child releases dada. The excitement is tangible, as it is measured by a sort of tomography, administered by a tomographer. Of course, it is difficult to get volunteers for tomographic measurements. We considered forcefully subjecting random passersby to tomographic examination in the interest of procuring random samples in the name of good science, but our legal team advised against it. Besides, it ran up the promotional budget. Instead, employees in our office were subjected to a questionaire. It contained one question: "Are you excited about dada by Ace Frayleys's Child?" The unanimous conclusion is a collective, "Yes, goddammit!" We believe the excitement is contagious; perhaps so contagious it will merit tomography done on mass. Why? Ace Frayleys's Child does not make shitty music. Judge for yourself, even if your tastes tend towards shitty music. Have a listen to this non-shitty EP on the MP3 and Video page. We were kind enough to preview dada via a Youtube playlist. Keep your ions in check, though.
Orgasmonaut